– Reading time: 2 minutes –
Nothing better than smelling good, right? After all, we can convey messages through smell, make good first impressions, and much more. Because of this, there is a vast and diverse market of fragrances, which ends up serving the most diverse audiences. However, those passionate about these products recognize that they can be costly, with some even worth the price of luxury real estate. Discover below the most expensive perfumes in the world.
Clive Christian No. 1 Imperial Majesty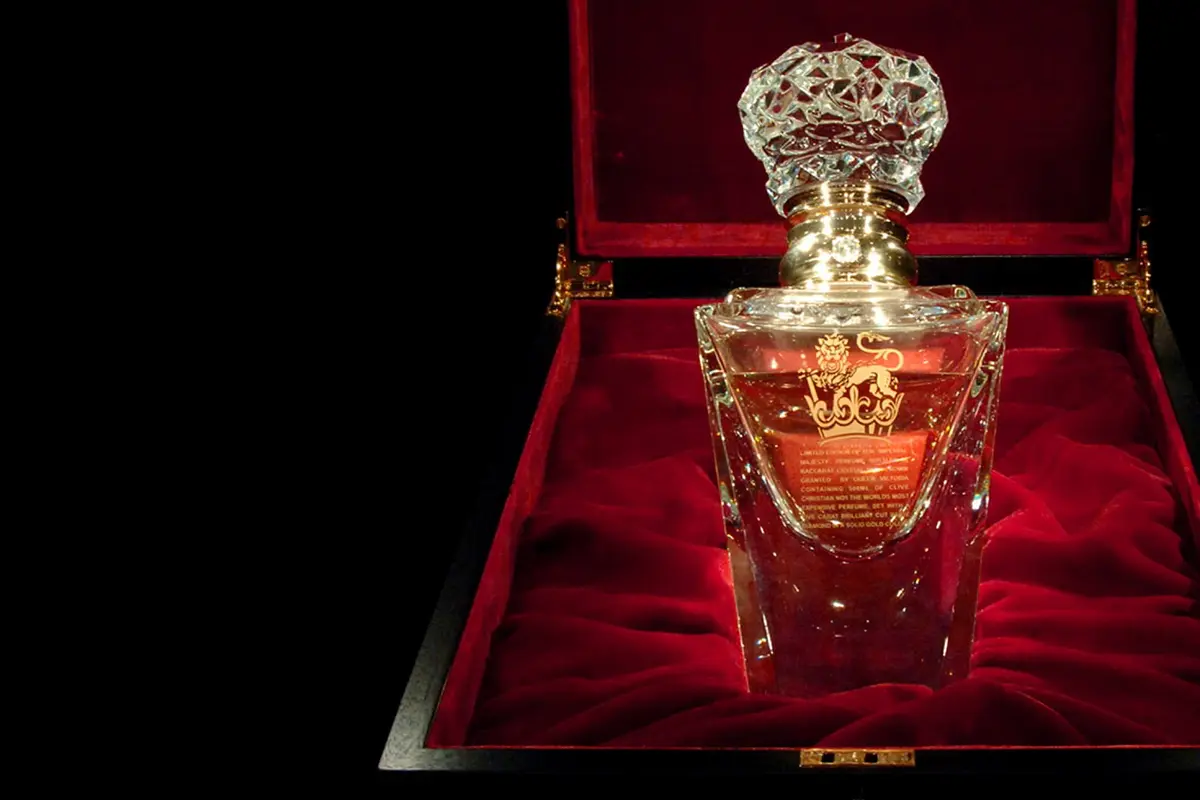 Perfume experts know how costly Clive Christian products are, even for the most demanding customers. Clive Christian No. 1 Imperial Majesty, for example, costs around BRL 60 thousand per unit, which makes it a luxury item. Designed by the famous perfumer Roja Dove, it has only ten copies worldwide, which makes it very rare.
For those interested in the scent, it has a more floral scent, with touches of rose oil, jasmine, and Tahitian vanilla. In addition, its packaging features a 5-carat white diamond and an 18-karat gold necklace.
READ MORE: Cities with the most expensive and cheapest houses in the world – Check it out!
DKNY Golden Delicious
Until recently, this was considered the most expensive perfume in the world, especially for its rarity and luxury. According to its creators, more than 1500 hours of work from different jewelers were invested in creating it. Also, there is only one version on the market, which was produced to raise money for charity.
Regarding luxury, its bottle has almost 3000 precious stones, including 2700 white diamonds, 183 yellow sapphires, a 7.18 carat Srilankan Cabochon sapphire, and a 1.65-carat Brazilian turquoise Paraíba tourmaline. For this reason, it costs approx. BRL 5 million.
ALSO READ World's Most Expensive Rolex: 4 Models at Astronomical Prices!
Shumukh is the most expensive perfume in the world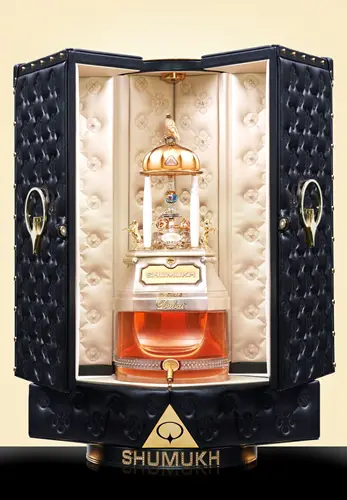 First on the list, Shumukth today amounts to about BRL 6 million, so it stands out as the most expensive perfume in the world. It even appears in the Guinness World Record as the perfume bottle with the most diamonds in a bottle. Launched in Dubai, renowned perfumer Ashgar Adam Ali is designed and estimated to last up to 12 hours on human skin.
Did you like this article? You can find many others right here at Travel Routes!