WGSN and Coloro elect 2023/24 trend colors; highlight goes to blue, lilac, red, green, and orange
By bringing together expertise, trend forecasting, and innovation about the future of color, WGSN + Coloro presents the shades that summarize the motivational forces that will drive the consumer for the next two years: Astro Dust, Galactic Cobalt, Apricot Crush, Sage Leaf and Digital. Lavender.
The 2023-24 trend color palette (Northern Hemisphere Autumn/Winter) reflects "different journeys" that we will encounter as we adjust our lifestyles and set out in these new directions.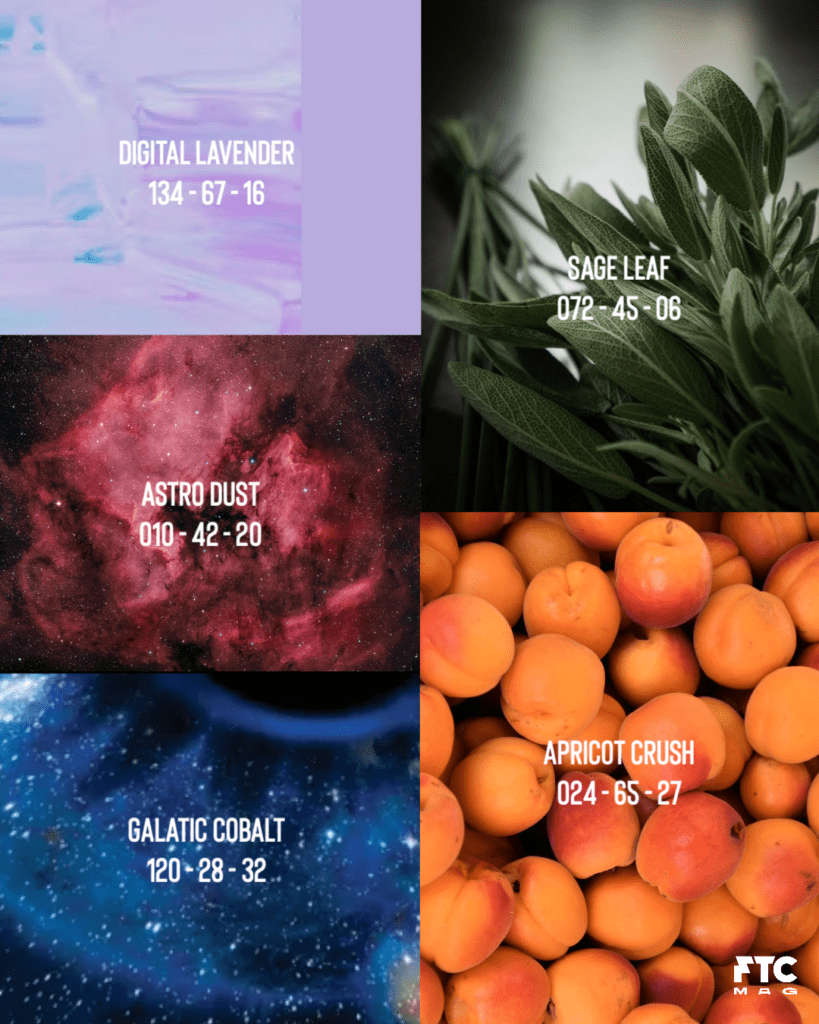 The chosen ones help reconnect qualities that many may have lost sight of during the pandemic and consider consumer interest in durable and versatile products.
After such a challenging period, the high tones for the year 23/24 offer feelings of healing, discovery, transformation, simplicity and pleasure. Naturally, health and healing will be a priority, while finding and traveling will reignite the imagination of others.
The Color of the Year 2023
Color is a universal language and the most powerful tool in design. It is present in all sectors and industries and significantly impacts purchasing decisions.
Blue, lilac, red, green, and orange will appear strongly in projects by architects, designers, products, fashion, and decoration in the coming months.
Among those selected as trend colors for 2023/24, Digital Lavender stands out, the color of the year 2023according to WGSN + Coloro.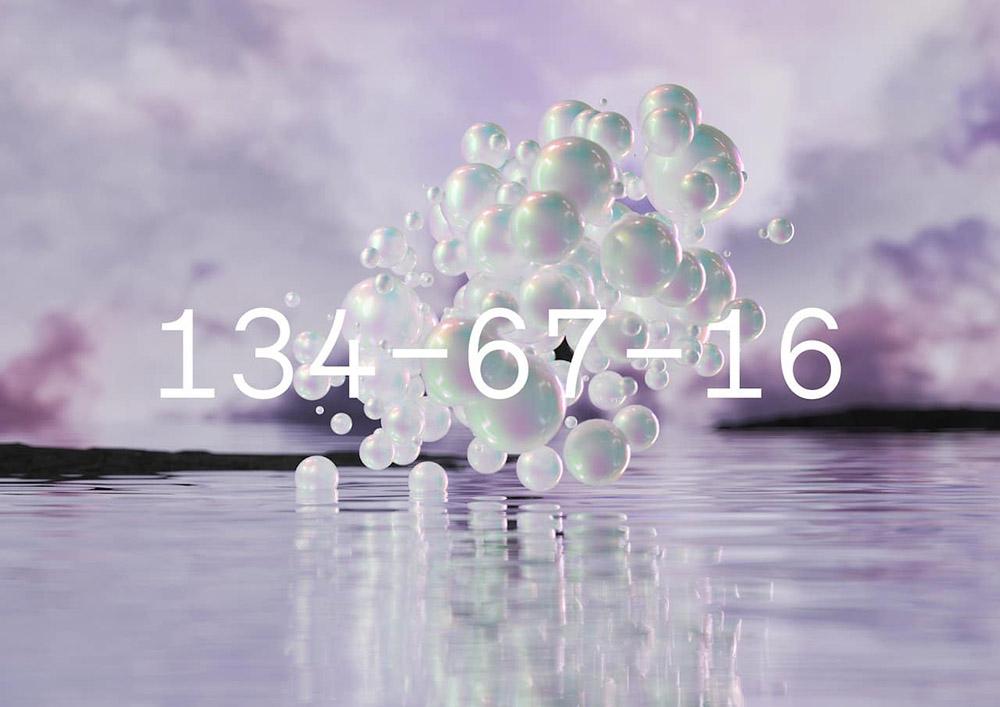 The 5 Trend Colors 2023/24
Galactic Cobalt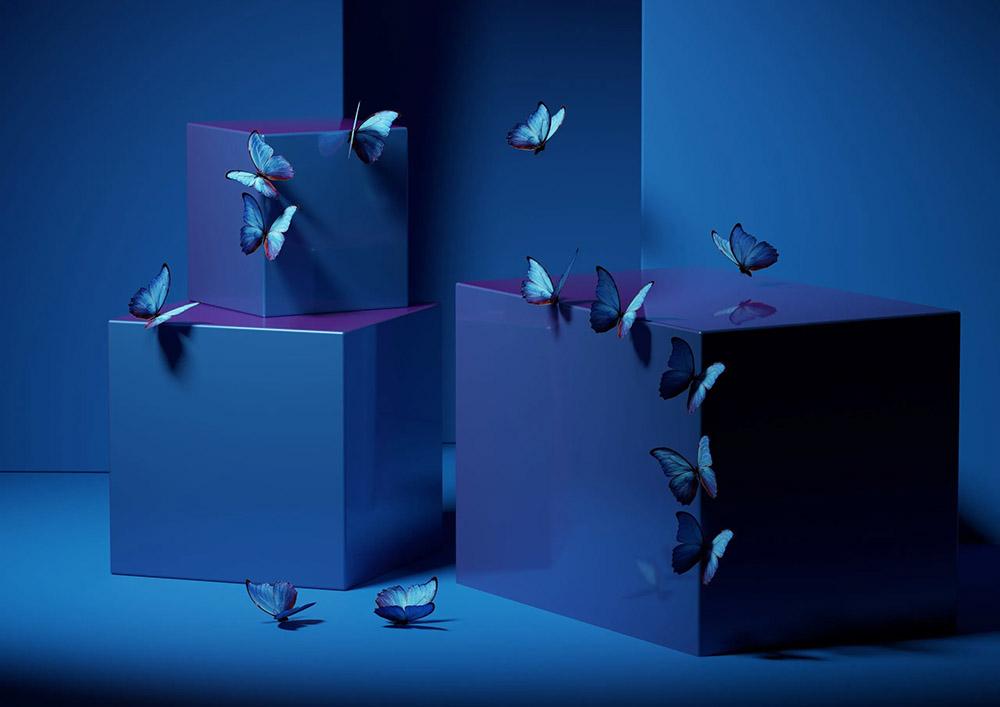 The modern Space Age and metaverse evolution is awakening a hyper-bright blue hue. Influenced by new technologies, Galactic Cobalt projects a feeling of "escapism and extended reality," but it can be used in many ways.
This intense, versatile and technological color is a natural choice for functional clothing, consumer technology, and transformative virtual experiences. However, the richness of Galactic Cobalt is perfect as a critical jewel tone for casual wear, accessories, and cosmetics.
"It can be made multidimensional through transformative finishes, satin sheen, metallics, and anodizing," the WGSN.
Digital Lavender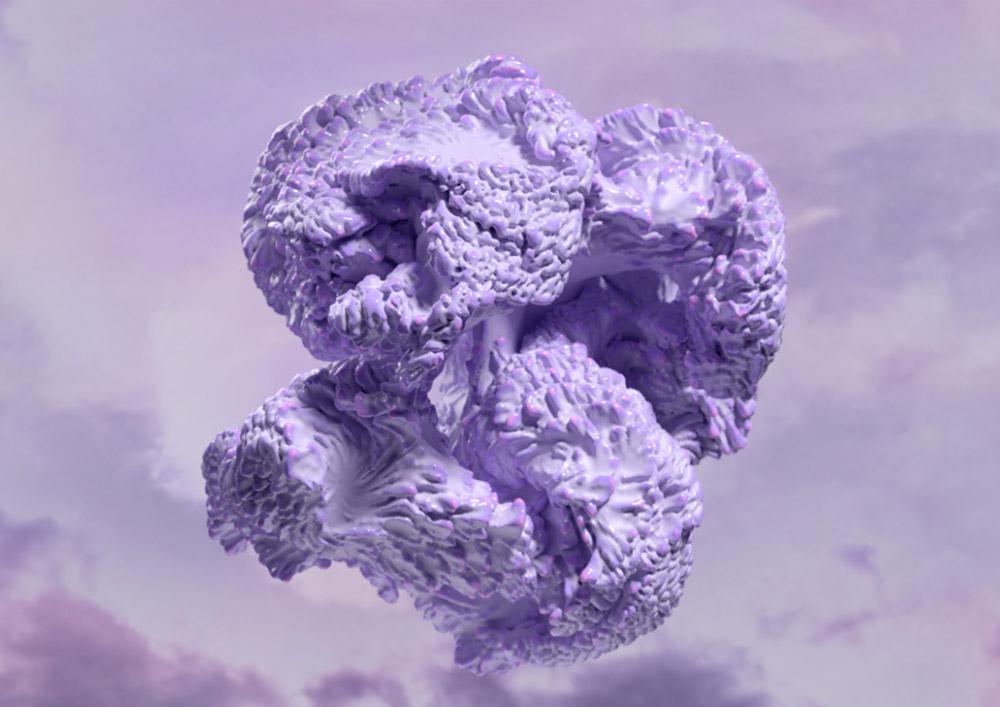 Digital Lavender is an "uplifting" and "soothing" purple that WGSN named the 2023 Color of the Year. It brings a fundamental sense of balance to the palette and is present in the expansion of the digital age and in products that promote mental health and gender-inclusive design.
Research suggests that colors with a shorter wavelength, such as Digital Lavender, evoke calm and serenity. Embedded in digital culture, the tone coexists well in the virtual and physical worlds.
As its name suggests, color appears in digital forms such as VR and gamified wellness and self-care experiences. WGSN noted that it is well-suited for virtual beauty filters and digital fashion skins, especially with sparkle and radiance.
In addition, its sensory quality makes it ideal for self-care rituals and products related to healing, sleep, and well-being practices. It is also crucial in electronics and digitized wellness consumption (smart fitness apps, wearables).
We will see this restful purple being important in interiors and fashion. The gender-inclusive color already used in youth fashion expresses stability and serenity in the face of challenging times.
For those who want to use the tone expressively, the tip is to apply it to specific decoration items such as lamps to increase the mood, in household items, pillows, on the walls or ceiling of an environment.
Astro Dust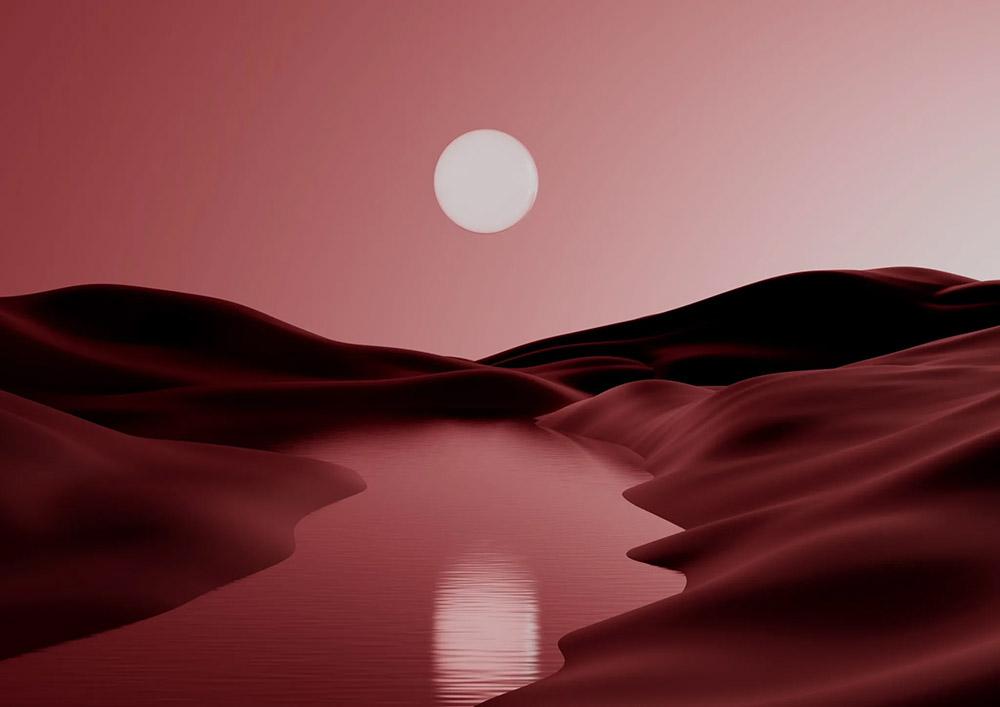 Color does not escape the billionaire space race, either. Astro Dust, a beautiful mid-tone red, "evokes the dusty, desolate landscape of Mars" and connects with the desire to explore remote terrains and planets.
"As commercialized space travel evolves and space tourism becomes a reality, the colors of the universe will inspire us," states the WGSN.
The deep mineral tone is gender-inclusive and refreshes clothing, knits, and makeup. Glossy finishes, stained wood effects, and anodized and leather appliqués will mark its richness and feel.
It will also be promising for the interior category, suitable for furniture, rugs, and bedding.
Apricot Crush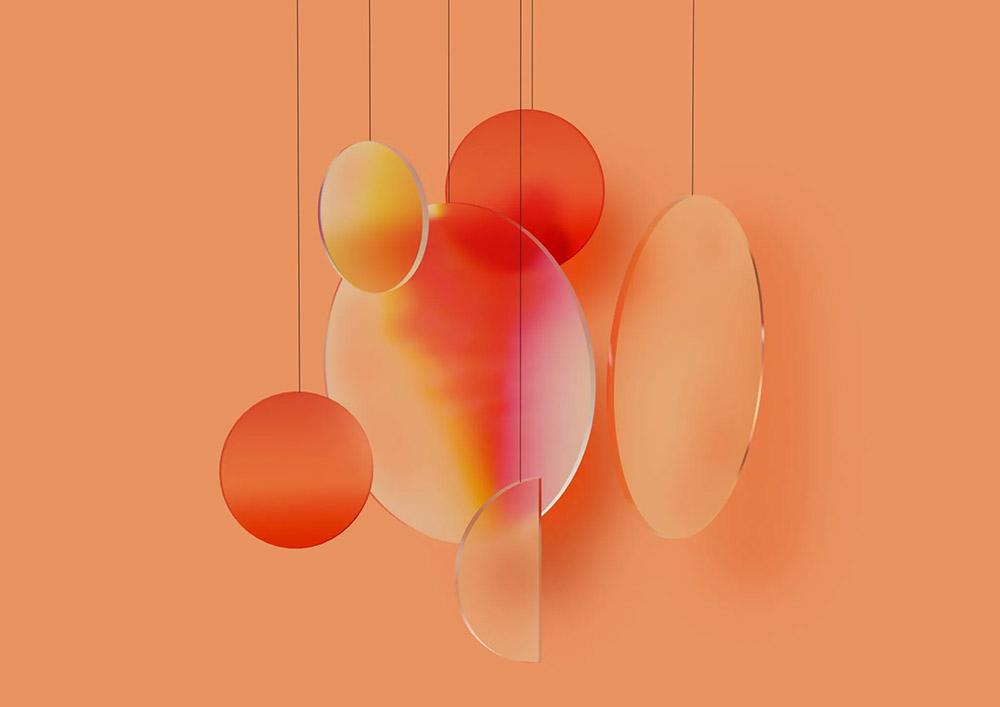 Apricot Crush proves that one color can be versatile, joyful, and nourishing. Described by the WGSN as a "vitamin balance shade," medium orange is the "fruity injection of energy for the season."
It can be a beautiful companion for neutral colors in beauty products, glass, fragrances, skincare, and hair color, and used in environments such as bedrooms, as it brings a warm glow to the home and into fashion.
Orange enhances gender-inclusive use by activating, restorative, and aligning with balance and a lifestyle that nourishes the body and mind.
It's a step up from soft pastel; it's mindful, bright, and refreshing while suitable for loungewear, sportswear, and outdoor wear. It can also be used for technology and consumer products driven by health and wellness.
Sage Leaf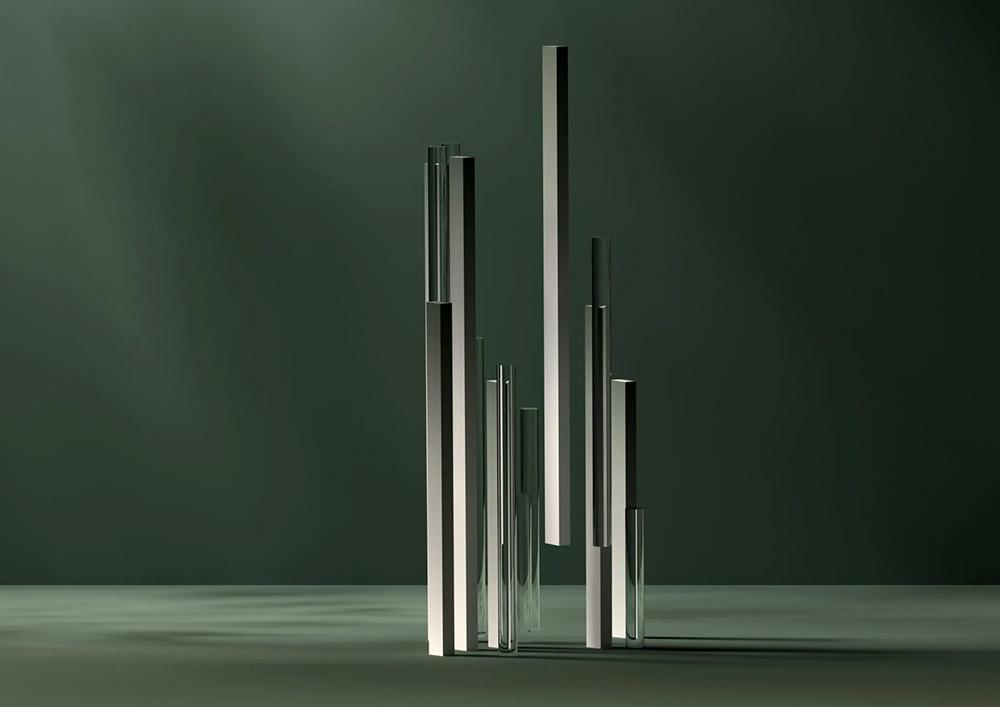 In contrast, Sage Leaf provides a break from the tech world. The pandemic has pushed hobbies like gardening, baking, and manual repair back into the zeitgeist, and WGSN hopes these forgotten activities will encourage slower lifestyles.
"As our lifestyles adjust further, consumers will be sensitive to overstimulation and seek out environments and colors that reduce anxiety and stress levels in the brain. Sage Leaf is a peaceful, calming green that instills a sense of contemplation, rest, and reflection.
Expect to see Sage Leaf's therapeutic properties come to life in faux furs, soft knits, shirts, velvets, and stoneware that exude comfort. Color will also be necessary for "reducing, thoughtful design" in the home, as a color for walls and furniture.
It can also be used to smooth intelligent home devices. In addition, its therapeutic properties make it perfect for bath, body, and wellness products.